The Coffee Fool French Press, Fool's House French
$5.25
Roasted dark with no hint of burnt or bitter flavor

100 Percent Pure High Grade Arabica Beans

No preservatives, sugar, dairy, gluten, or fat

Roasted in the USA

Bags made in the USA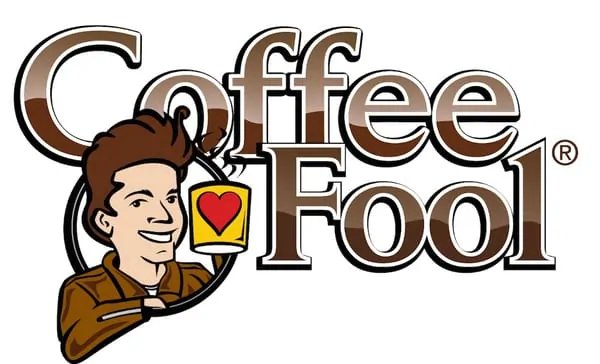 Greetings, I'm Coffee Fool Richard and I started The Coffee Fool 10 years ago to help fellow coffee fools find the best grade of fresh coffee around. We've grown quite a bit over the years so I've convinced my family below to help run the day to day operations as I'm normally very busy with roasters, bag men, bean buyers, accountants and all the like. It might seem as if I'm the boss, but as the kids get older I sometimes wonder…
Coffee Fool Natalie here, Valet specialist. I tend to my flock of Valets as tenderly as I do my kids. Some of which are below, some of whom are still too young to drink coffee. Just so you know, if you join my Valet service I'll make sure you get your regular orders as fresh and cost effective as possible. I'm always around, so email me if you ever need to make a change to your regular order or want to delay… or get it sooner.
Hi, Coffee Fool Becky here and I'm in charge of Customer Service. My job is to make sure everyone stays Foolishly happy, so if you have any questions or would like suggestions for coffees, I'm your girl! I love my customers and strive for the best possible customer service. My little sister Ashley is going to be helping soon as my apprentice. She's a real smarty pants and likely vying for my job, so watch out for any emails from her.
Bonjour! I'm Coffee Fool Jenny, Head of Research. I'm in charge of figuring out, well, everything. My input on what we should do next is pretty important to my dad, sister and brother since I know what works best for Coffee Fool. Even though I'm quite busy with my research, I do help out Becky with emails. So you may see me from time to time answering your questions.
Hi, I'm Coffee Fool Tex, frequently teased as "Text" since I'm in charge of Google ads. My job is to convince good people like you to click a box of words about the size of your big toe. Even though I bring in almost all of the new coffee fool customers and make the best cup of coffee in the whole office, I'm somehow still sitting below my big sisters above. To quote Rodney Dangerfield, "I don't get no respect".
The Coffee Fool Details
Simply the most challenging of Roasts, it takes a true artist to achieve the darkest, smokiest bean without even the slightest hint of burning. If you are fussy about your French, so are we.
Don't know how to decide?
Read our coffee guide to figure out what blend of coffee is right for you.
The Coffee Fool French Press, Fool's House French
Roasted dark with no hint of burnt or bitter flavor

100 Percent Pure High Grade Arabica Beans

No preservatives, sugar, dairy, gluten, or fat

Roasted in the USA

Bags made in the USA
Size: 10 Ounces
Caffeine options: Regular
Cost per ounce: $0.53 /oz.
Coffee Beans: 100% Arabica
The Coffee Fool French Press, Fool's House French
$5.25
Roasted dark with no hint of burnt or bitter flavor

100 Percent Pure High Grade Arabica Beans

No preservatives, sugar, dairy, gluten, or fat

Roasted in the USA

Bags made in the USA