New England Coffee Hazelnut Creme
$3.83
The rich, nutty flavor of our Hazelnut Crème coffee creates a smooth coffee experience with a hint of sweetness

Medium Roast

Gluten Free and Certified Kosher

100% Arabica Coffee with natural and artifical flavors

New England Coffee has been roasting coffee the same time-tested way for over 100 years, so you can count on a consistently great tasting cup of coffee each and every time

Family Created Specialty Coffee Roasters Since 1916, Made in the USA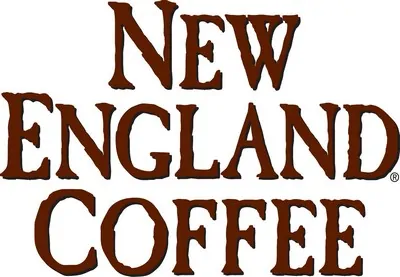 The story of New England Coffee begins in the Old World, with a family living in Greece. From there, Menelaos Kaloyanides, with his brother George Kaloyanides, came to the United States in 1910. By 1916, Menelaos was running a successful restaurant in Boston, but he wanted to start his own business. So he, along with his brother George and his cousin Megaklis Papadopoulos, founded the New England Tea & Coffee Company. Located at Milk and Broad Streets in Boston, they delivered coffee to restaurants all over the city.
Slowly but surely, the company gained a reputation for consistently good coffee and coffee beans. As its reputation grew, so grew the reach of the company's deliveries and the size of its accounts. While many things have changed over the decades, the commitment to quality has never wavered.
New England Coffee Details
Serving great coffee to extraordinary people since 1916.
Don't know how to decide?
Read our coffee guide to figure out what blend of coffee is right for you.
New England Coffee Hazelnut Creme
The rich, nutty flavor of our Hazelnut Crème coffee creates a smooth coffee experience with a hint of sweetness

Medium Roast

Gluten Free and Certified Kosher

100% Arabica Coffee with natural and artifical flavors

New England Coffee has been roasting coffee the same time-tested way for over 100 years, so you can count on a consistently great tasting cup of coffee each and every time

Family Created Specialty Coffee Roasters Since 1916, Made in the USA
Size: 11 Ounce
Caffeine options: Regular
Cost per ounce: $0.35 /oz.
Coffee Beans: 

100% Arabica
New England Coffee Hazelnut Creme
$3.83
The rich, nutty flavor of our Hazelnut Crème coffee creates a smooth coffee experience with a hint of sweetness

Medium Roast

Gluten Free and Certified Kosher

100% Arabica Coffee with natural and artifical flavors

New England Coffee has been roasting coffee the same time-tested way for over 100 years, so you can count on a consistently great tasting cup of coffee each and every time

Family Created Specialty Coffee Roasters Since 1916, Made in the USA