Kicking Horse Coffee, Three Sisters
$12.66
Kicking Horse Whole Bean Coffee, Three Sisters

Smooth

Savory

Seductive

Canada Organic

FairTrade

Calgary Kosher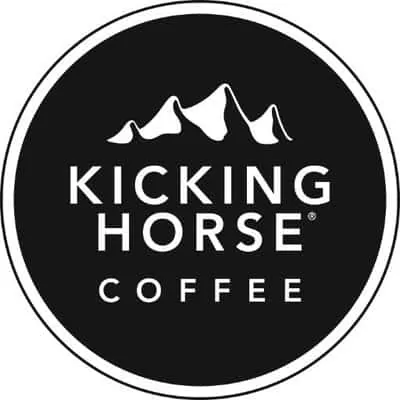 If there's something worth doing, we think it's worth doing great. This remarkable blend of beans is the spirit of Kicking Horse Coffee, and a bold invitation to wake up and kick ass with us.
Aroma: Smoky, sweet vanilla and dark chocolate.
Tasting Notes: Chocolate malt, molasses, licorice and an earthy lingering finish.
Recommended Brew Methods: French press, drip machine, pour over, cold brew.
Kicking Horse Coffee Details
Kicking Horse Coffee is still located in Invermere, BC, situated beneath towering Canadian Rocky Mountain peaks. Nearly 120 people now work with us. The Kicking Horse Café is located on site, and is a destination for Kicking Horse Coffee aficionados. And each day is simply another opportunity to wake up and make Kick Ass coffee!
Don't know how to decide?
Read our coffee guide to figure out what blend of coffee is right for you.
Kicking Horse Coffee, Three Sisters
Kicking Horse Whole Bean Coffee, Three Sisters

Smooth

Savory

Seductive

Canada Organic

FairTrade

Calgary Kosher
Size: 1 pound
Caffeine options: Decaf
Cost per ounce: $1.04/oz.
Coffee Beans: 100% Arabica
Kicking Horse Coffee, Three Sisters
$12.66
Kicking Horse Whole Bean Coffee, Three Sisters

Smooth

Savory

Seductive

Canada Organic

FairTrade

Calgary Kosher