Finger Lakes Coffee Roasters, Organic Jamaican Me Crazy Coffee, 100% Organic/Fair Trade
$56.25
100% Organic/Fair Trade Certified

Freshness guaranteed

Premium arabica beans hand roasted in small batches

Flavored with natural cinnamon, rum and pecan flavoring

FREE SHIPPING ON ALL ORDERS OVER $75.00 (continental US only)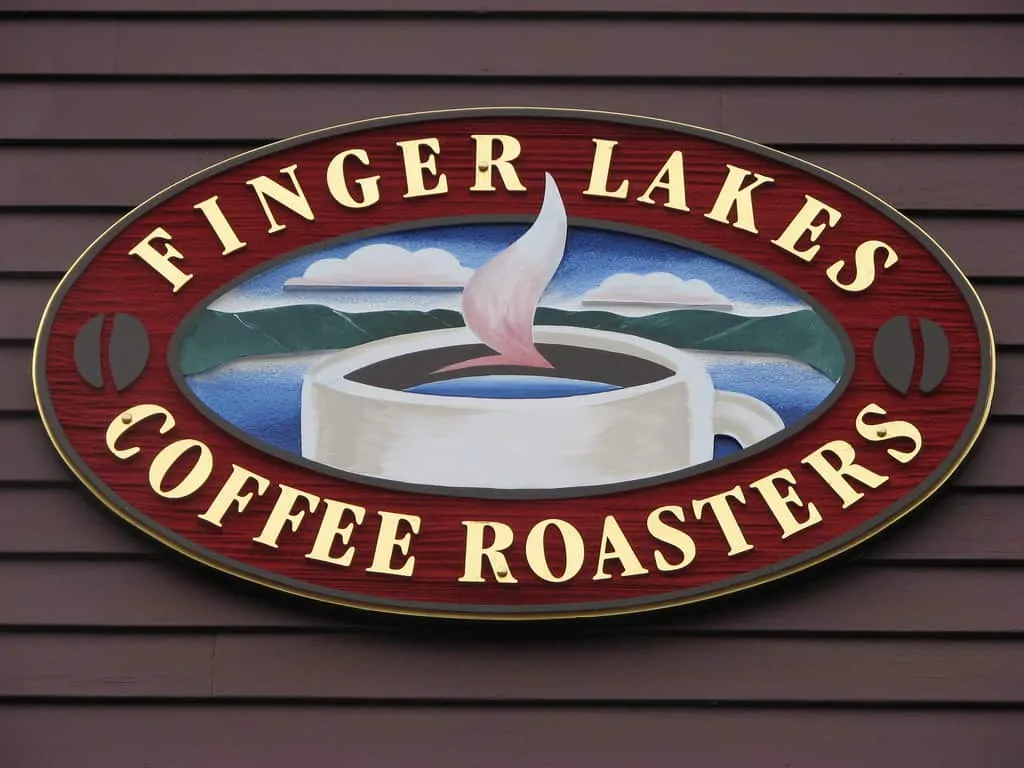 In 1996, Finger Lakes Coffee Roasters, Inc. first opened its doors on the banks of the Erie Canal in Historic Bushnell's Basin, New York. Bob Cowdery, the Roastmaster, has roasted coffee for many years in various locations. With this experience and the ability to roast in small batches, he and his partner, Larry Werges, are able to transform green coffee beans imported from around the world into rich aromatic coffees.
Finger Lakes Coffee Roasters Details
At Finger Lakes Coffee we source green arabica coffee beans from the top 5% of beans available. Our travels to and relationships with growers, processors and importers ensure this. Once these green beans are chosen, each coffee variety is roasted to a level of perfection that optimizes flavor potential.
Don't know how to decide?
Read our coffee guide to figure out what blend of coffee is right for you.
Finger Lakes Coffee Roasters, Organic Jamaican Me Crazy Coffee, 100% Organic/Fair Trade
Delicious blend of 100% Arabica coffee beans at a medium roast
Size: 24 oz.
Caffeine options: Regular
Cost per ounce: Regular: $0.42/oz.
Coffee Beans: 100% Arabica
Finger Lakes Coffee Roasters, Organic Jamaican Me Crazy Coffee, 100% Organic/Fair Trade
$56.25
100% Organic/Fair Trade Certified

Freshness guaranteed

Premium arabica beans hand roasted in small batches

Flavored with natural cinnamon, rum and pecan flavoring

FREE SHIPPING ON ALL ORDERS OVER $75.00 (continental US only)