The CoffeeNutHut.com is pleased to add a gourmet coffee roaster from Minnesota to the mix of selected Roasters at our site — Cameron's Coffee. Since 1978 the name Cameron's has become synonymous with coffee rich in flavor, yet subtle and complex. Cameron's roasts all their coffee locally in the state of Minnesota.
Cameron's Coffee supplies true specialty grade coffees to consumers in an exceptional variety of whole bean and premium ground coffees including Shade Grown, Organic, Fair Trade, and many custom blended and uniquely flavored coffees. Specialty grade coffee bean refers to coffee bean that has no defects and represents the top one percent of all coffee bean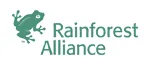 produced for commercial sale. Cameron's coffee is also, "Rainforest Alliance Certified" – This seal ensures that goods and services were produced in compliance with strict guidelines protecting the environment, wildlife, workers and local communities.
Coffee Nuts Recommend:  Cameron's Chocolate Caramel Brownie Whole Bean Coffee — a 32 ounce bag at an excellent wholesale price per pound, for a luscious bite of brownie in every cup.  GO >>
Asked, "what makes a great cup of coffee?", the people at Cameron's reply:
To start, use only the finest premium grade coffee beans. Buy coffee that is freshly roasted from a source you can trust.
Use freshly drawn cold water. If your tap water tastes good to drink it will make good coffee.
Measure accurately. Never guess. Start by using two level tablespoons of coffee to one standard coffee cup (6oz.) of cold water and adjust to your own taste from there.
Make certain that your coffee maker is clean and that you follow the manufacturer's instructions for brewing.
Remove grounds immediately following brewing and give a quick stir to ensure uniformity.
Serve as soon as possible after brewing for maximum flavor and aroma.