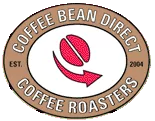 If you like specialty coffee produced in small batches, you will enjoy the products provided by Coffee Bean Direct, a specialty coffee roaster based out of rural New Jersey. As a coffee bean roaster, not a middleman, they can provide delicious coffee beans in various roasts, strengths, and flavors with exceptional quality at an affordable price.
Why Choose Coffee from a Quality Small-Scale Roaster?
Coffee beans produced by a small-scale roaster often have an exceptionally full flavor. As small companies can easily make small batches of specialty flavors, these specialty coffee producers provide a wider variety of flavors than larger roasting companies. As a smaller scale operation, it is also easier to maintain quality control over each individual batch. These qualities, along with a passion for serving its customer base, are what make small coffee roasters like Coffee Bean Direct an exceptional choice for an enjoyable cup of joe.
Coffee Bean Direct in the Coffee Nut Hut
Coffee Nut Hut offers a wide variety of beans by Coffee Bean Direct at its electronic storefront. There are flavors to suit every palate, from the unadventurous to the most discriminating of coffee connoisseurs. Products range from classic roasts, like Columbian Supremo and Medium House Blend, to exotic blends and flavored coffees. This brand also provides a wide variety of flavored and exotic coffee beans in decaffeinated form.
While the classic coffees offered by this small-scale coffee roaster are exceptional, its standout products are its flavored coffee beans and its exotic blends. The flavored coffee beans, many of which are not available from any large-scale coffee roaster, include Seville Orange, Vermont Maple Crunch, Cookiedoodle, Baklava, and Black Forest Cake.
Exotic coffee blends and roasts include Tanzanian Peaberry, Hawaiian Kona, and the exceptional Jamaican Me Crazy. The company even offers unroasted beans, for those that wish to consume the freshest coffee possible. With all of the variety available, why not try something a bit different?
Most varieties of beans are available in bulk sizes, including five-pound bags, for a significant cost savings to the consumer. Other packages include three 1lb bags of the same flavor–a great package to split up for gift baskets and for long-term freshness. Given the variety and quality of products from this coffee roaster, these packages are surprisingly affordable.
Related articles